Punch Deck® FEATURES:
Fire Protection: Large openings in Punch Deck's surface allow sprinkler water throught to lower levels.
Smooth, Product- and Back-Friendly Surface
Uniform Strength: Across entire shelf surface.
Extra Secure: Punch Deck fastens into rack with tek screws.
No Waterfall Edge
Freight Savings: Up to 3 times more square footage of Punch Deck can be shipped on a single truck than most other deck products.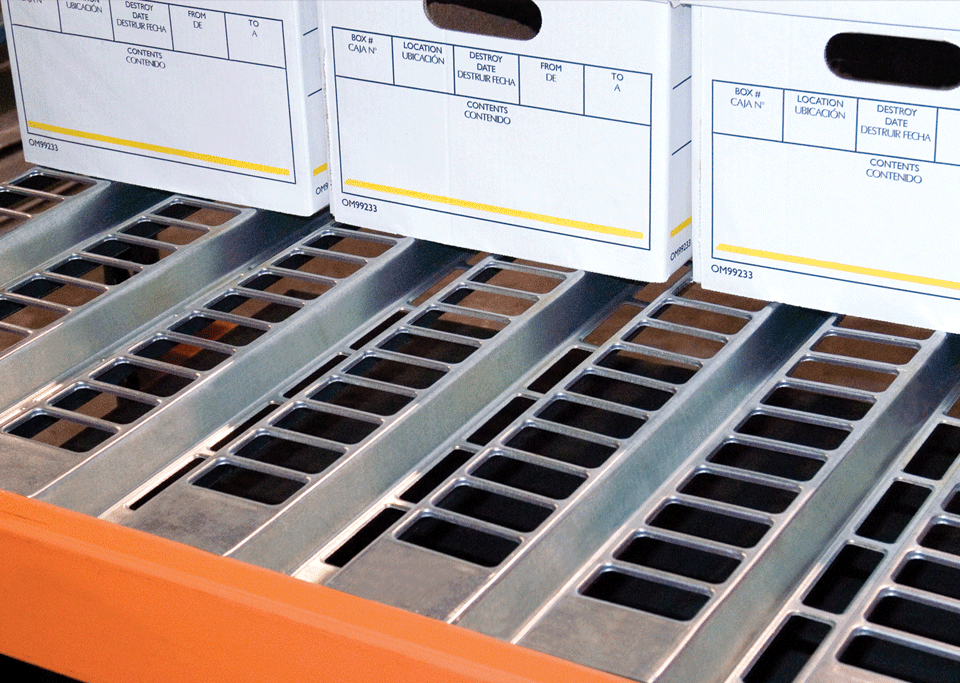 Punch Deck® APPLICATIONS:
• Archive Storage • Retail Point-of-Sale
• Furniture • Carpet Rack
• Mattress Storage
• Garment VNA • Hand Loaded Boxes
• Bagged Items • Food • Full Pallet Loads